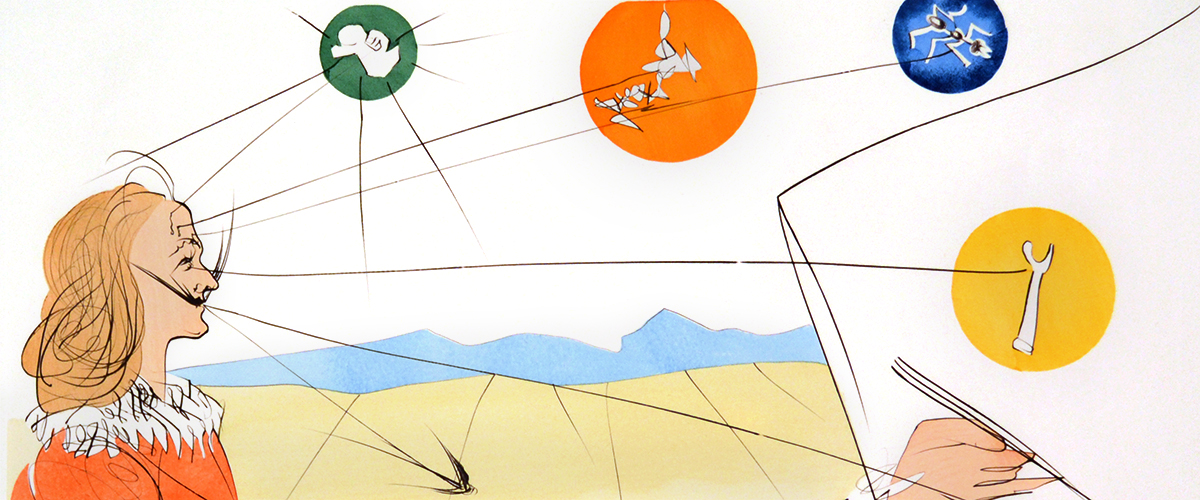 Art and Meditation at The Dalí
Recurring event
see all
June 14
@
12:00pm
–
1:00pm
Join us to journey inward through art and meditation at The Dalí. Our monthly meditation practice is based on the idea of looking at examples of art to achieve a dynamic stillness of the mind. Each session will examine an artwork from a current exhibition to make us think, refocus, slow down, and go deeper into our minds to permit body connection and awareness.
After a short introduction to the artwork, we will consider what is in its narrative and formal qualities that could serve us to quiet our minds. Guided meditation instruction and suggestions will lead us to a place of calmness and equilibrium. Each session will introduce and utilize different sets of tools from a variety of spiritual traditions to assist staying in comfortable meditative mode for about twenty minutes. However, anyone having a prior meditation practice is welcome to utilize it and join us for the collective peaceful energy building.
Tibetan sing bowl sound will accompany us with an occasional bell throughout the practice and to signal the end of the meditation session. Afterwards, we will welcome questions and comments about the practice, the artwork, and the experience in general.
We will conclude with a minute of closing meditation to internally seal the benefits of the practice.
Location: The Dalí Museum's Will Raymund Theater
Seating for this event is limited. We recommend arriving early to secure seating with your group.
---
Register to attend in person at the link below. This event is free, with limited capacity. Gallery access is not included.
---
Kristof Znyk
Kristof is a new transplant to St. Petersburg after living in New York for 30 years. A graduate of City University with a Master of Fine Arts degree, Kristof taught visual arts in Gramercy Arts High School for 23 years. The intense city life and high job demands led him to become a spiritual seeker. After taking many classes in various yoga studios, Kristof made the decision to study at the oldest New York City yoga establishment, the Integral Yoga Institute. Having earned his credentials, he taught all aspects of yoga, physical poses, philosophy, breath work and meditation at the institution from 2007 to 2020. Additional studies and certification in Restorative Yoga and Yoga for Kids helped Kristof to incorporate best practices with his students in high school as well as in the Yoga Institute. To deepen and to continue his own spiritual journey, Kristof was a devoted practitioner of meditation at the Insight Meditation Center, the Rubin Museum in NYC as well as at ashrams in the Bahamas and California.
---
Banner Image: Detail of Dalinian Prophecy, 1975 by Salvador Dalí
Related Events