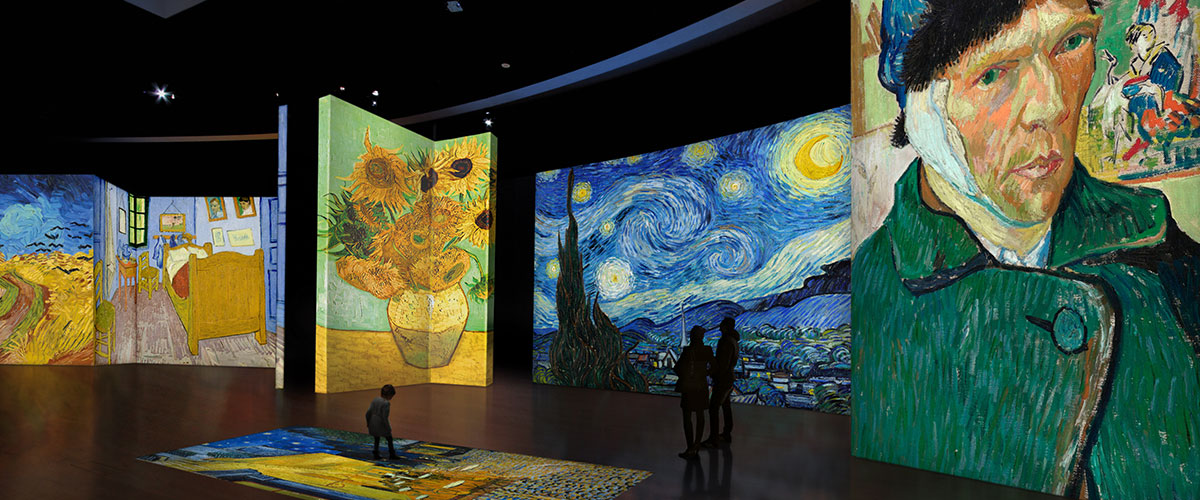 Van Gogh Alive Members-only Hour – sold out
May 26, 2021
@
9:00am
–
10:00am
As a thank you for your continued support, Dalí Museum members are invited to experience the special exhibition Van Gogh Alive before the Museum opens to the public. With exclusive access to the Hough Gallery, members can take advantage of this last chance experience to see the highly acclaimed Van Gogh Alive before the special exhibit ends on June 13, 2021.
To ensure a comfortable visit, capacities remain controlled and reservations are required. Make a reservation below to secure your spot, then bring your member timed ticket reservation(s), membership card and ID upon check in.
Time: 9-10am (Space is limited. Reserve early.)
Location: Hough Gallery
Van Gogh Alive Members-only hour will take place on May 26, June 2, and June 9 from 9-10am.
Tickets for May 26 are now sold out.
About the Exhibition
Experience Vincent van Gogh's works in an immersive art installation that opens a new window into the celebrated painter's artistic genius. From his famous "Starry Night" to his radiant "Sunflowers," Van Gogh's vibrant work invites viewers to revel in color, light and sound. Visitors will feel the sensation of walking right into Van Gogh's paintings. With more than 3,000 Van Gogh images at enormous scale, viewed through high-definition projectors and synchronized to a powerful classical score, visitors can examine Van Gogh's life and inspiration through his writings displayed alongside his iconic works.
This members-only hour is exclusively for Museum members to view Van Gogh Alive. Not yet a member? Join today.
Related Events