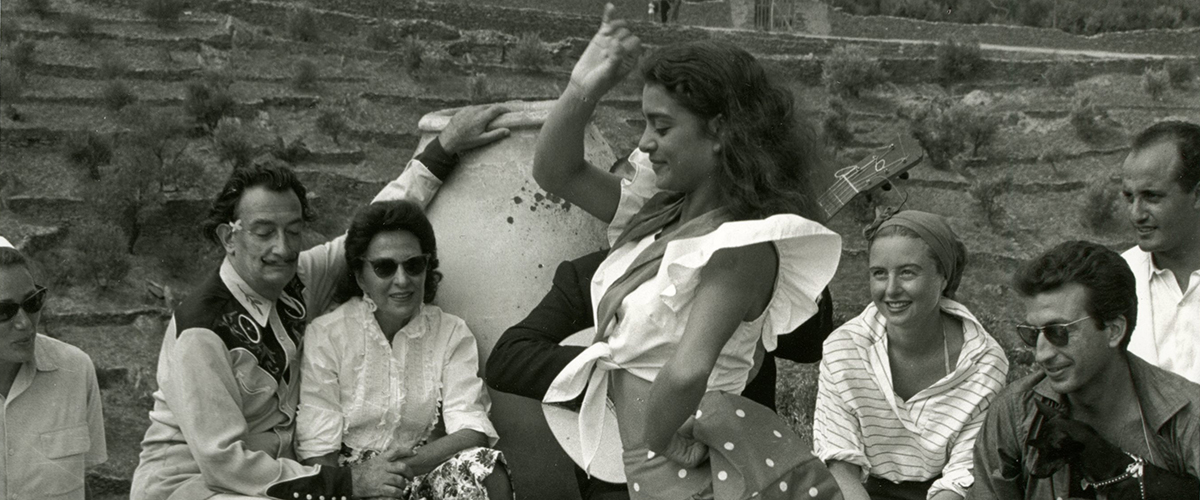 Tango Workshop at The Dalí
July 12
@
5:00pm
–
6:00pm
In conjunction with our special exhibit The Visit (opening June 18, 2022), Peter and Linda Goethche, the area directors for Fred Astaire Dance Studios of Tampa Bay, owners of the Fred Astaire South Tampa studio will provide a brief history of Tango's Uruguayan and Spanish origins, along with beginner Tango steps.
Location: The Dalí Museum's Raymond James Community Room
Cost: $5 for Museum members | $10 for non-members
MEMBER CARD # necessary to purchase member tickets. Don't see it on your card? Click here.
Not yet a member? Join today.
Gallery access is not included.
---
Today, one almost can't turn on the TV or radio, or open a newspaper, magazine, or web page without hearing a mention of Mr. Fred Astaire in reference to dancing. He has left a lasting impact on the world and when people think of a dancing legend, Fred Astaire is the first to come to mind. Fred Astaire Dance Studios is proud of the great dance heritage which began in 1947 when the Master of dance himself, Mr. Fred Astaire, co-founded the company.
Mr. Fred Astaire, considered to be the greatest multitalented dancer of all time, wanted to establish a chain of studios under his name to make sure that his techniques would be preserved and passed onto the public. Mr. Astaire was instrumental in the choice of dance curriculum and instructional techniques. With the opening of the first Fred Astaire Studio on Park Avenue in New York City, Fred Astaire brought his immense talent out of the glamour of Hollywood and onto the dance floors of America and the world.
---
Image: Photo Robert Descharnes / © Descharnes & Descharnes Sarl
Related Events