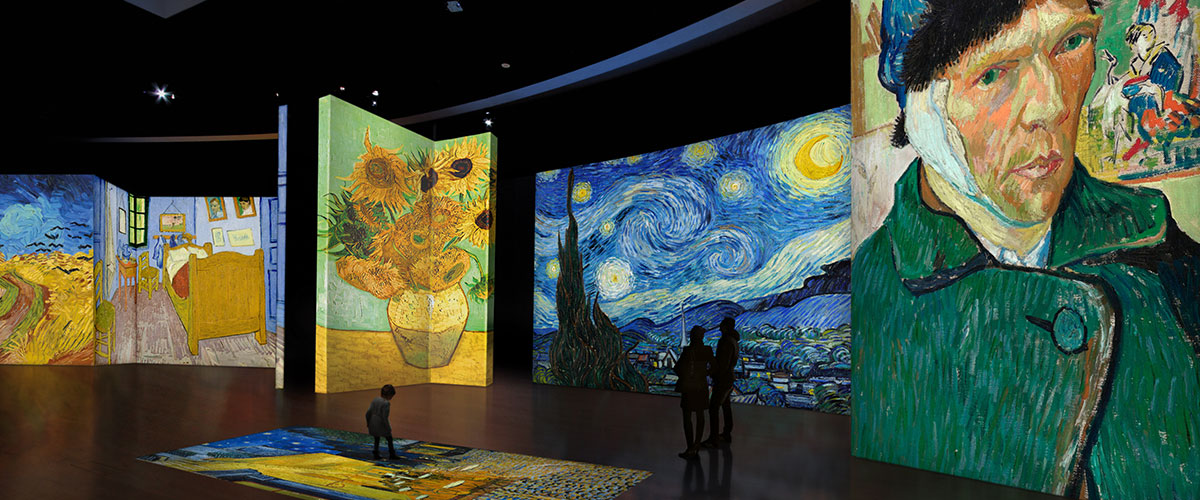 lecture: entering van gogh's world
February 26, 2021
@
6:00pm
–
7:00pm
In the exhibition Van Gogh Alive, Dalí Museum visitors have the opportunity to literally step into Van Gogh's art through a dynamic multimedia experience. But how else can we enter Vincent's world?
In this talk, art historian Sheramy Bundrick discusses some of the exciting ways modern scholars seek to understand this incredibly famous yet enigmatic artist better: through new study of primary sources, innovations in technology, and the artworks themselves. She also shares her experiences as a historical novelist and author of Sunflowers: A Novel of Vincent Van Gogh (HarperCollins, 2009), where telling a story meant looking at Vincent in a whole new way. The Museum is partnering with Tombolo Books to offer copies of Bundrick's novel, including copies signed by the author.
Location: Will Raymund Theater (and live on YouTube)
The cost to attend this event is free with purchase of a General Admission ticket to the Museum. It will also be streamed live on our YouTube channel.
---
Dr. Sheramy Bundrick, Professor of Art History, University of South Florida (St. Petersburg campus)
Sheramy Bundrick has been teaching at the University of South Florida, St. Petersburg campus, since 2001. She earned her Ph.D. at Emory University and focuses on ancient Greek art as her research specialty, but has been a fan of Vincent van Gogh for almost as long. In addition to Sunflowers: A Novel of Vincent van Gogh, she is the author of Music and Image in Classical Athens (Cambridge University Press, 2005) and Athens, Etruria, and the Many Lives of Greek Figured Pottery (University of Wisconsin Press, 2019).
---
Related Events