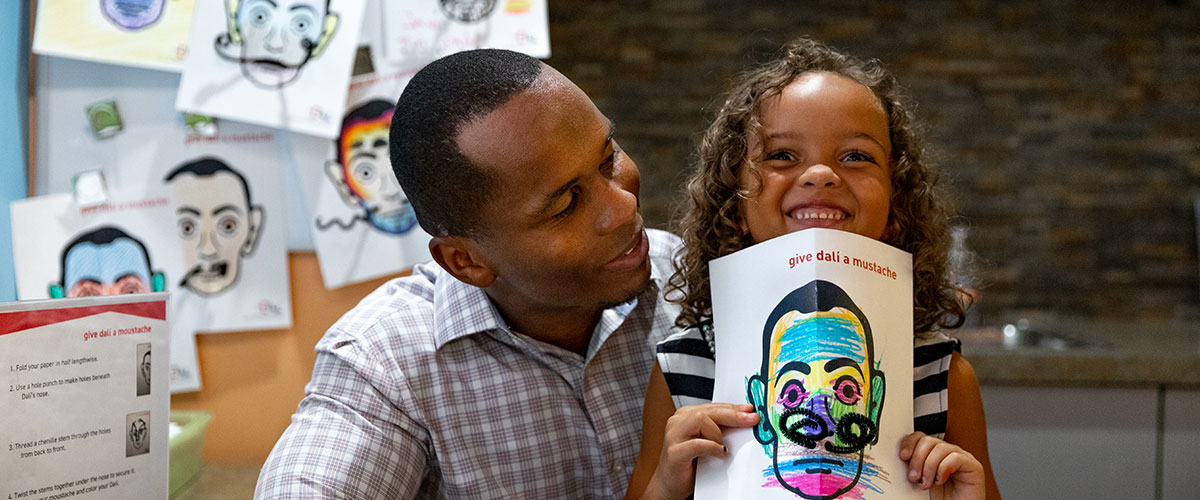 DillyDally with Dalí (Virtual Arts & Crafts)
September 26
@
11:00am
–
11:30am
DillyDally with Dalí (Virtual Arts & Crafts)
Children 6-11 can discover the creative world of Salvador Dalí through free live arts & crafts activities inspired by the Museum's permanent collection and special exhibits. Each week will feature a new activity, and materials for activities are generally flexible and include standard household items. Participants will explore artistic processes and learn about the exceptional art of Salvador Dalí.
This program will meet virtually via Zoom on Saturdays from 11-11:30pm, under the direction of the Museum's Education Programs Associate. Registrants will receive information each week, including Zoom secure login information, lesson plans and material requirements.
We will be using the professional level of Zoom, which provides added security, such as password-protected meeting rooms to ensure a safe learning environment. Zoom can be accessed from smart devices such as phones, tablets or computers.
This event is free to all, but registration is required.
Saturday, Sep 26
Project: floral firework print
Suggested Materials: 9×12" paper, tempera paint, wide brushes, toilet paper tubes with one end cut into fringe, scissors, paper plates
For additional information please contact jgarrett@thedali.org.
Not yet a member? Join today.
Related Events